Kathryn Lynch is a self-described simplist; presenting archetypes of her surroundings- whether it be a solitary tugboat, a bustling cityscape or a posterior view every canine owner is familiar with.
"I am painting the poetry of place rather than the place," Kathryn said. "It's a boat anywhere, its a sky for everyone. It's nowhere and everywhere."
For pricing and information, call us at 505.982.6625 or email us at info@breditions.com.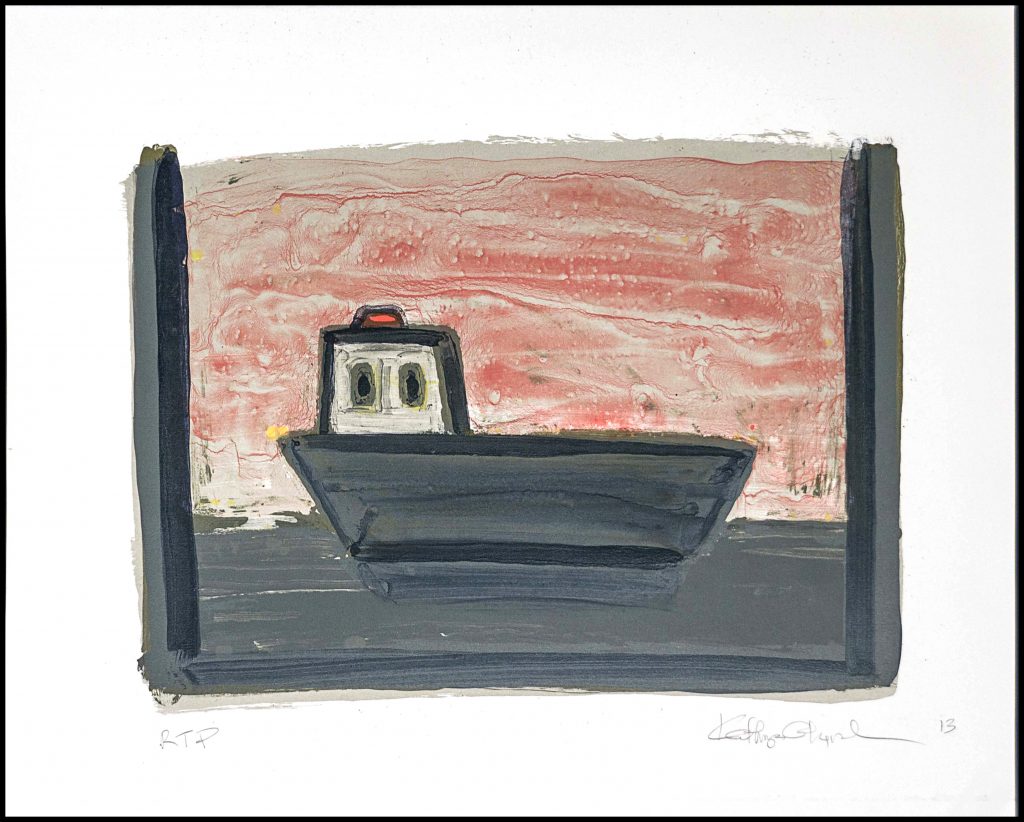 Tugboat with Pink Sky
2013
Lithograph
20 1/2″ x 27 1/2″
edition 20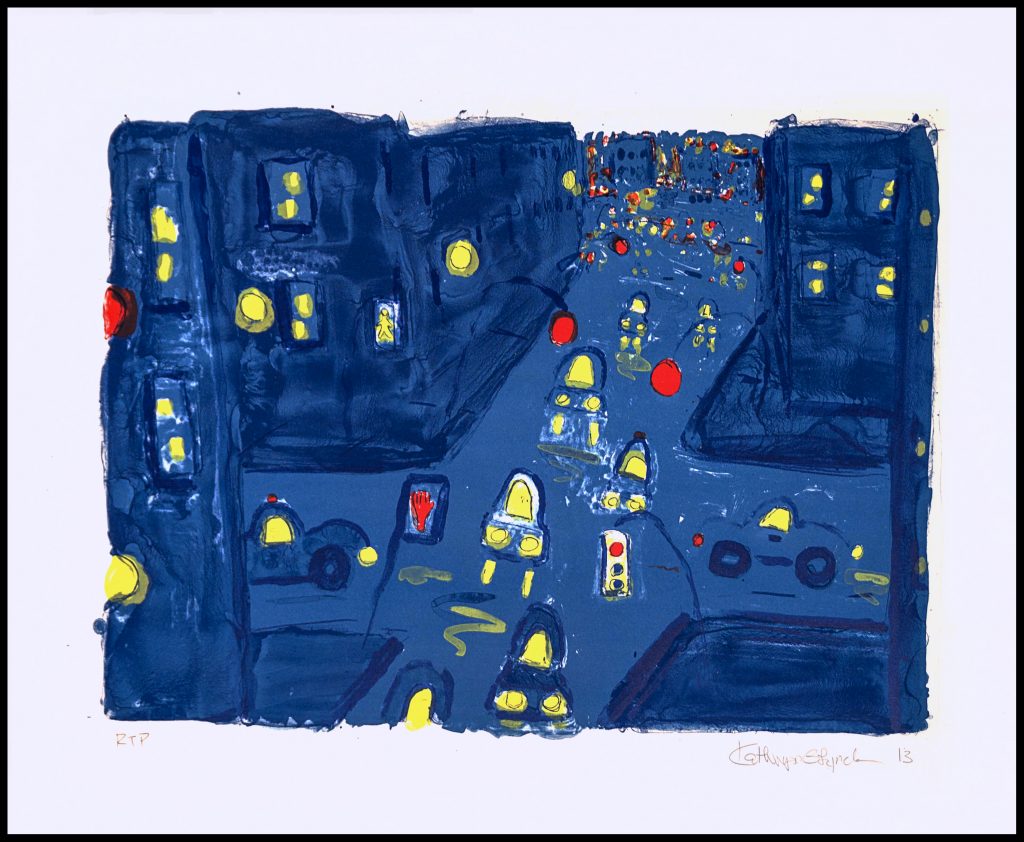 Intersection Blue
2013
Lithograph
15 1/2″ x 22″
edition 20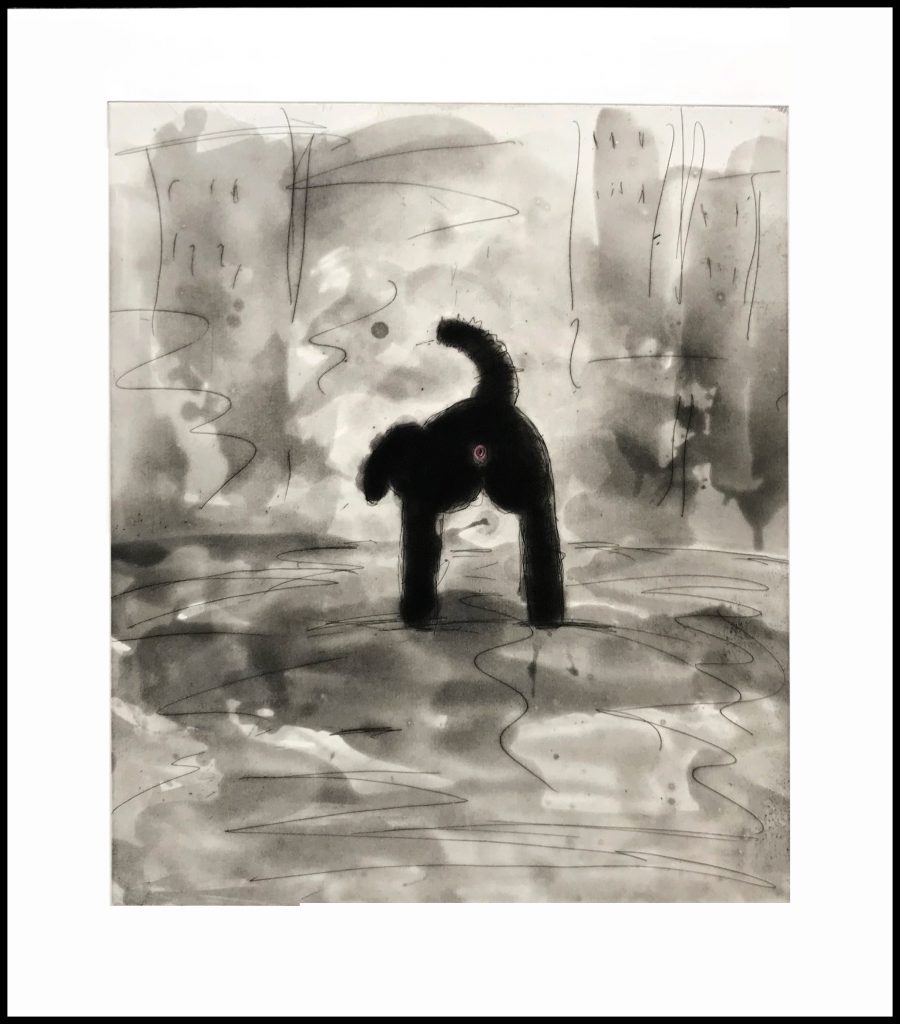 Splash
2013
Etching
22″ x 20″
edition 20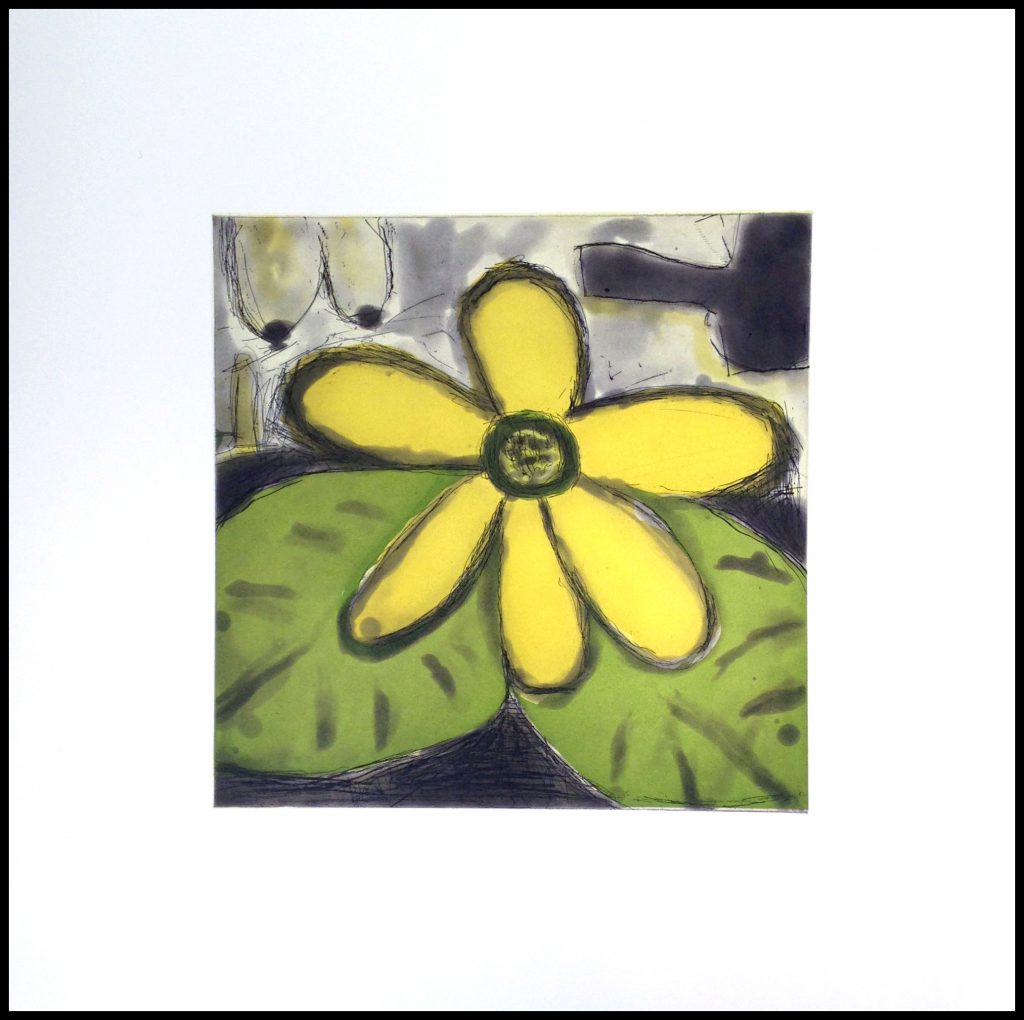 Real Yellow
2014
Color Etching with Chine Colle
20″ x 20″
edition 10