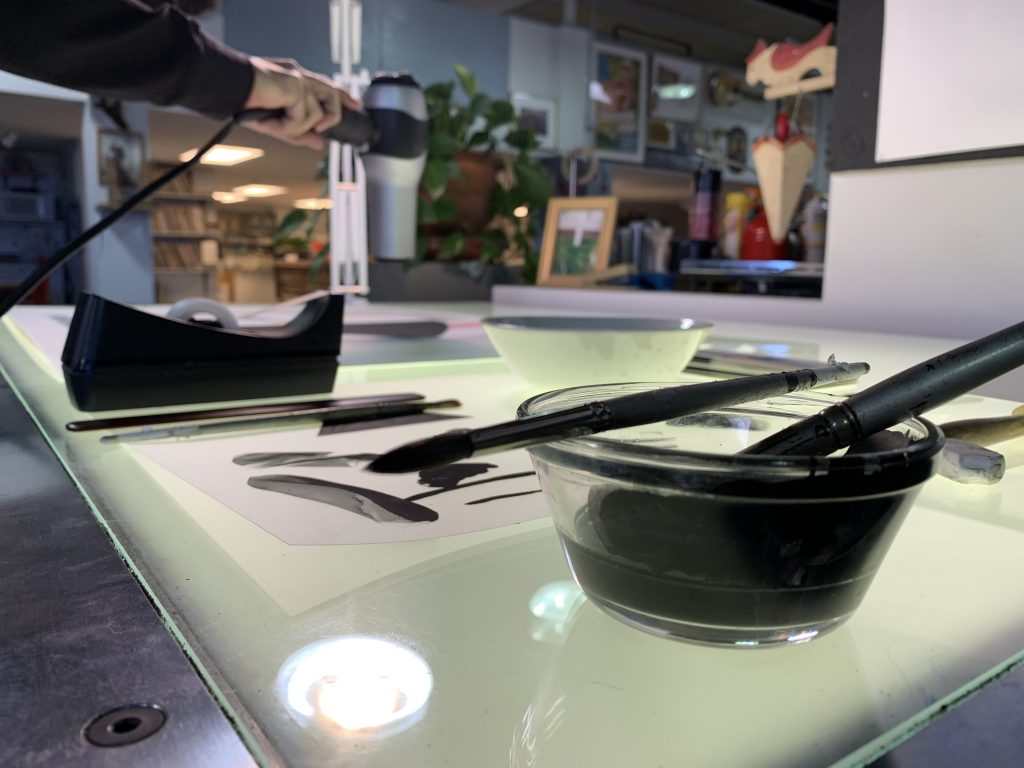 Happy First birthday Black Rock! What a year, not that it's not tough enough to start a fine art print shop in the best of times but we launched it in the worst of times (my apologies C.D.) but here we are still standing. A huge thanks to all the wonderful support we have received from our community and friends. Let's hope 2021 is a more fortuitous year and we can put the the Covid nightmare behind us and make some good art. We here at the Rock are hoping to get back to our Thursday night print clinics and demos and segue to weekend classes and some weeklong intensive workshops.
I took a look at last year's calendar and found on this date in 2020 we were proofing our first project with Dan Namingha; a lithograph we printed in two color states (a bit unusual but damn, they both looked so good.) So for your approval and perusal "Points Connecting" in both versions …enjoy.
For details, visit Dan Namingha's artist page or email us at info@breditions.com.