Jordan Ann Craig is a Northern Cheyenne artist born and raised in the San Francisco Bay Area. She received her B.A. from Dartmouth College. Her work includes painting, prints, collages, textile prints, and artist books. In 2017, Jordan was awarded the H. Allen Brooks Traveling Fellowship as well as the Eric and Barbara Dobkin Fellowship at the School for Advanced Research. In 2019, Jordan was an artist in resident at Institute for American Indian Arts as well as the Roswell Artist-in-Residence Program. Currently, she is painting and printing in Roswell, NM.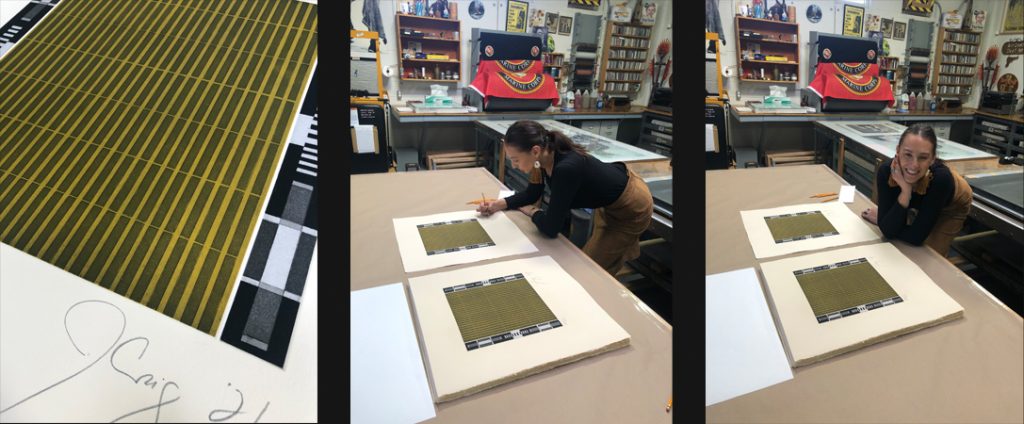 "I tell stories about my childhood, family, trauma, healing and the appealing mundane. Working in series, I explore subjects like forgetting how to sleep, my relationship with my sisters, the life of an unlucky ladybug, and the translation of language and dreams. The dots and shapes are my words; the stories are in their rhythm." – Jordan Craig
For availability, call 505.982.6625 or email info@breditions.com To sign up for updates, visit www.bredtions.com and visit our Instagram page.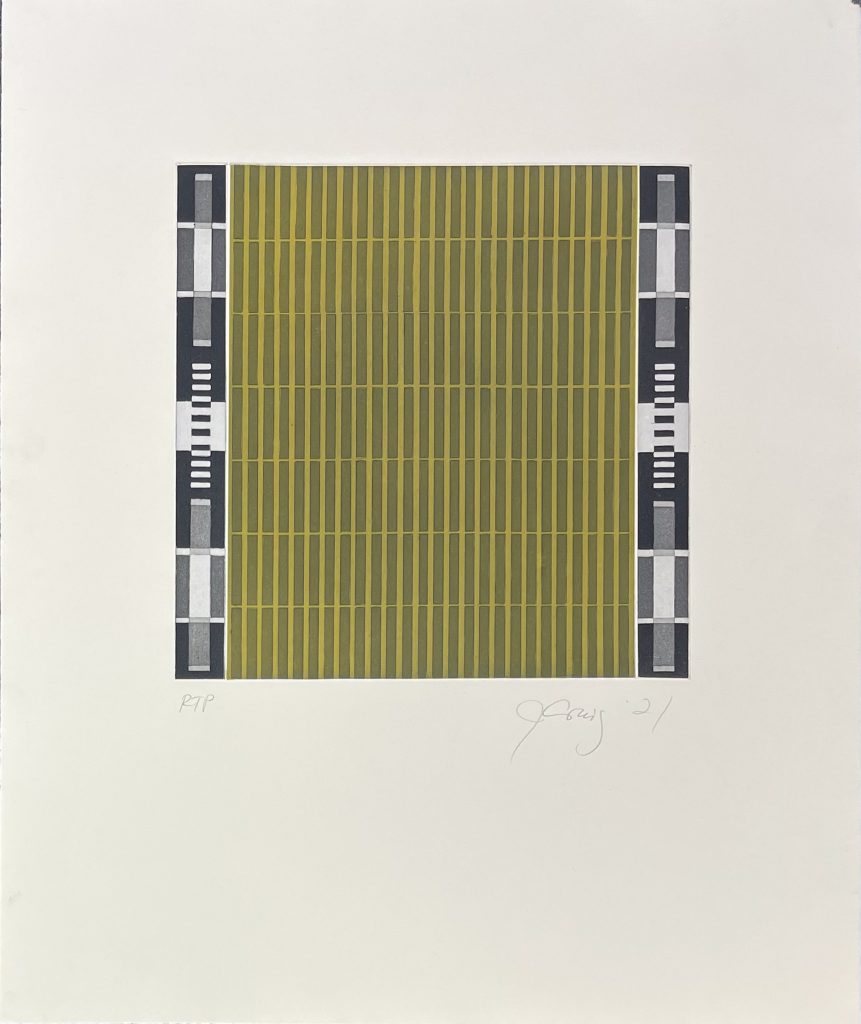 Liking Olives Now
2021
2 color etching aquatint with chine colle
22 1/2″ x 20″
Ed 20