May is Asian/Pacific American Heritage Month – a celebration of Asians and Pacific Islanders in the United States. A rather broad term, Asian/Pacific encompasses all of the Asian continent and the Pacific islands of Melanesia (New Guinea, New Caledonia, Vanuatu, Fiji and the Solomon Islands), Micronesia (Marianas, Guam, Wake Island, Palau, Marshall Islands, Kiribati, Nauru and the Federated States of Micronesia) and Polynesia (New Zealand, Hawaiian Islands, Rotuma, Midway Islands, Samoa, American Samoa, Tonga, Tuvalu, Cook Islands, French Polynesia and Easter Island). For more information on AAPI Heritage Month, visit https://asianpacificheritage.gov/about/.
We will be highlighting some of our AAPI artists during the month of May.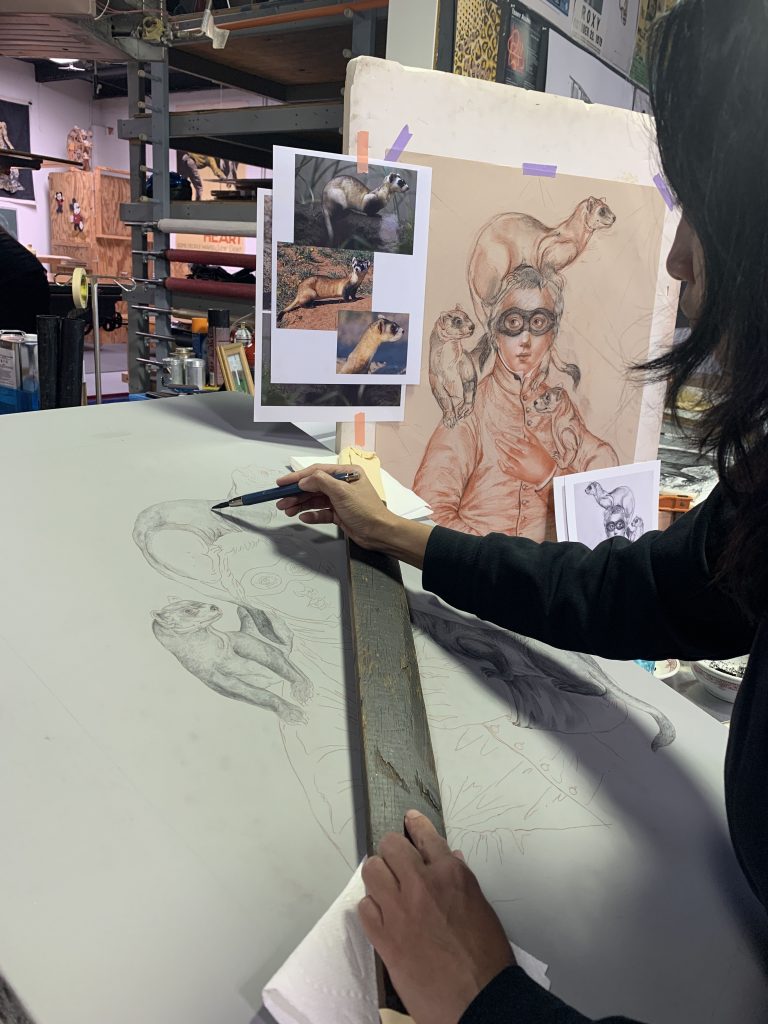 Fatima Ronquillo is a self-taught painter who combines old master techniques with a playful modern sensibility to create a world where art history meets with imagined characters from literature, theatre and opera. Born in Pampanga, Philippines in 1976, Fatima Ronquillo emigrated as a child to the United States in 1987 where her family settled in San Antonio, Texas. She began exhibiting her work from the age of fifteen and is now widely collected in the United States and internationally. Her work has appeared in numerous art publications including American Arts Quarterly, Southwest Art and American Art Collector as well as in the fashion magazines The Cut / New York Magazine, Vogue Gioiello, Marie Claire and A Magazine Curated By Alessandro Michele. She lives and works in Santa Fe, New Mexico.
For pricing and availability, email us at info@breditions.com or call 505.982.6625.
Visit our website to sign up for our email newsletter at www.breditions.com
#FatimaRonquillo #BlackRockEditions #AAPI #AAPIHeritage #StopAAPIHate #Lithograph #Lithography #Printmaking #Prints #Printshop #Pilipino #AsianAmerican #FineArtEditions