"Kansas City-based artist, Peregrine Honig, has her first solo museum exhibition at the Albrecht-Kemper Museum of Art. Honig has participated in over 17 group exhibitions and her work is included in the permanent collection of institutions such as the Yale University Art Museum, The Milwaukee Art Museum, and the National Museum of Women in the Arts. At age 22, she became the youngest living artist to have artwork acquired by the Whitney Museum of American Art.
The Peregrine Honig exhibition will feature many of the prints Honig has produced in collaboration with Landfall Press over more than 20 years, including Ovubet and Pyre, a poignant reminder of the working conditions and the lives lost in the Triangle Shirtwaist Factory Fire of 1911. Other works explore the connections between modern selfie culture and historical models of portraiture and the male gaze. More information about Peregrine Honig's body of work can be found here. Peregrine Honig will be on view at the Albrecht-Kemper Museum of Art in St. Joseph, Missouri from June 20 through September 12, 2021."
-Jill Carlson, Marketing and Communications Manager, Albrecht-Kemper Museum of Art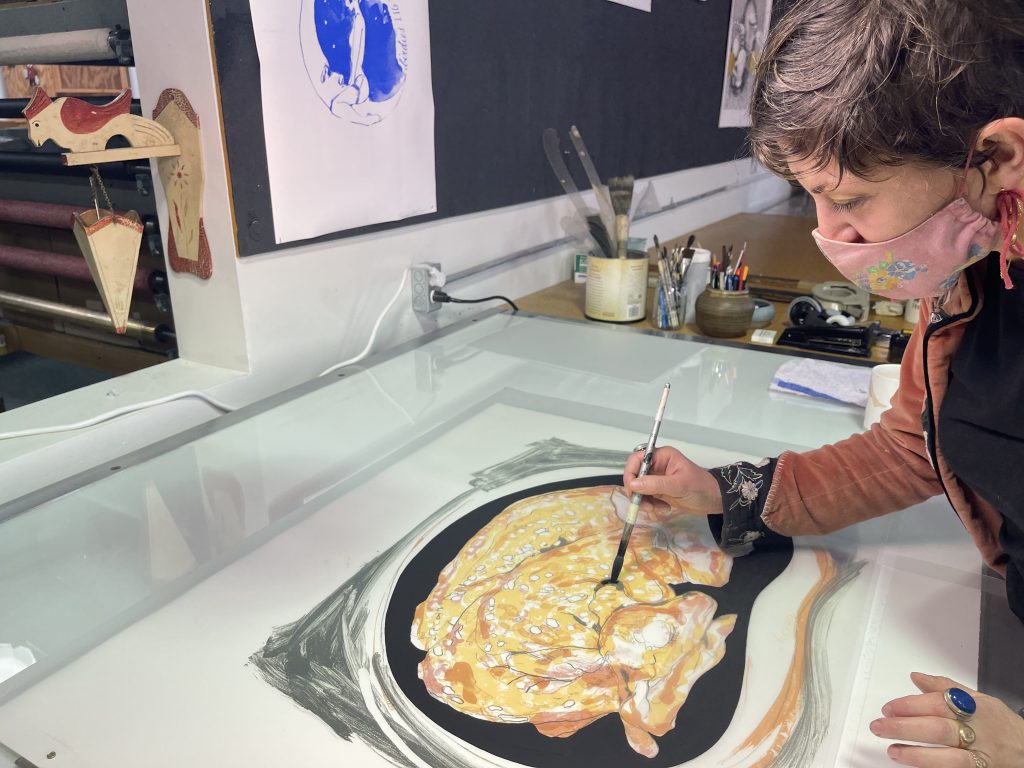 Available Works
Peregrine has been working with the folks at Landfall Press and Black Rock Editions for the past 22+ years. The longevity of this particular collaboration is a testament to the mutual respect, admiration, and friendship between printer and artist. For purchase and availability, call us at 505.982.6625 or email us at info@breditions.com.
Visit our Instagram and Facebook pages.
Rebirth | 2021 | Lithograph | 27″ x 32″ | Ed 24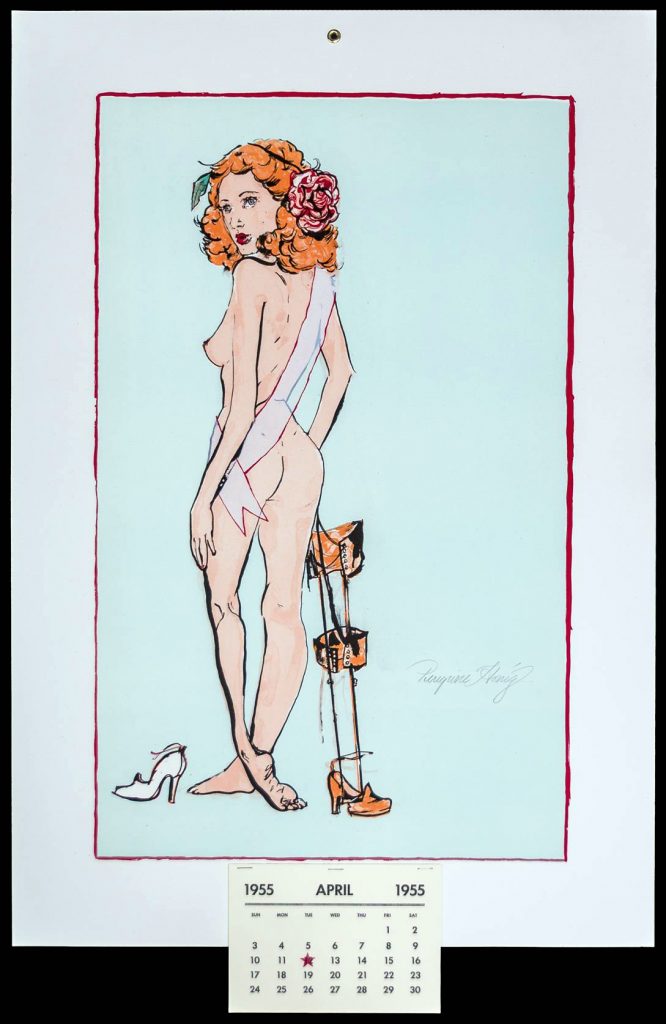 Calendar Girl | 2014 | Lithograph, Letterpress, grommets | 32″ x 23″ | Ed 40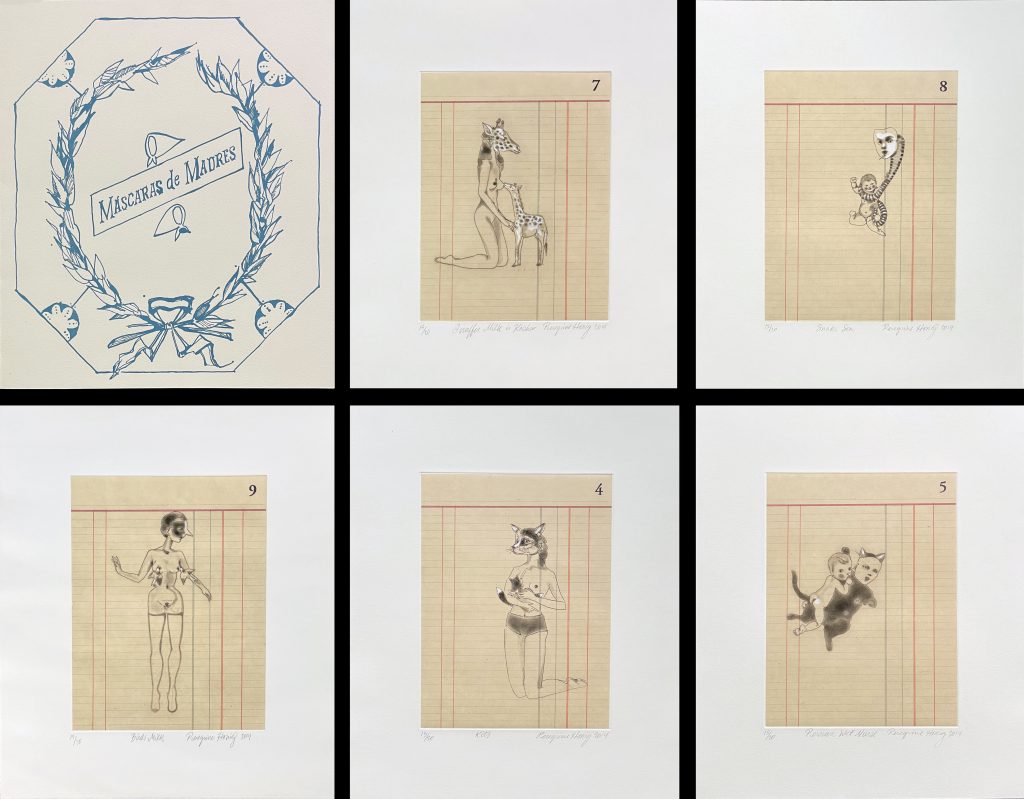 Mascaras de Madres | 2013 | Etching suite of 5 | 14″ x 12″ | Ed 20
Confederate | 2003 | Lithograph/Etching | 22″ x 16″ | Ed 35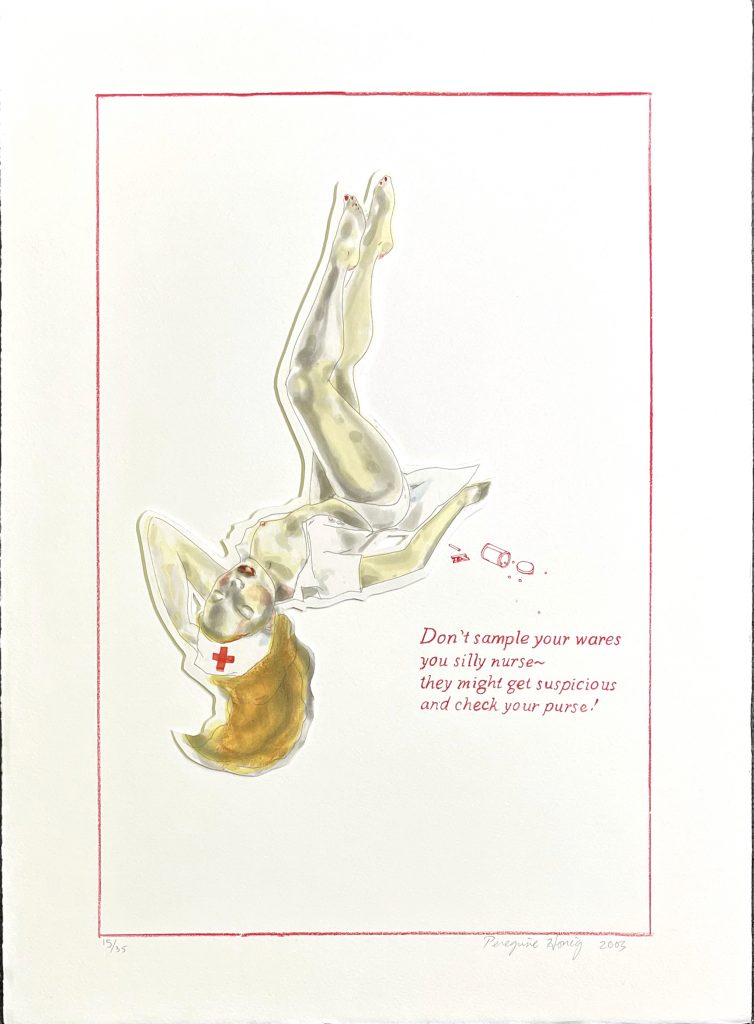 Betty| 2003 | Lithograph/Etching | 22″ x 16″ | Ed 35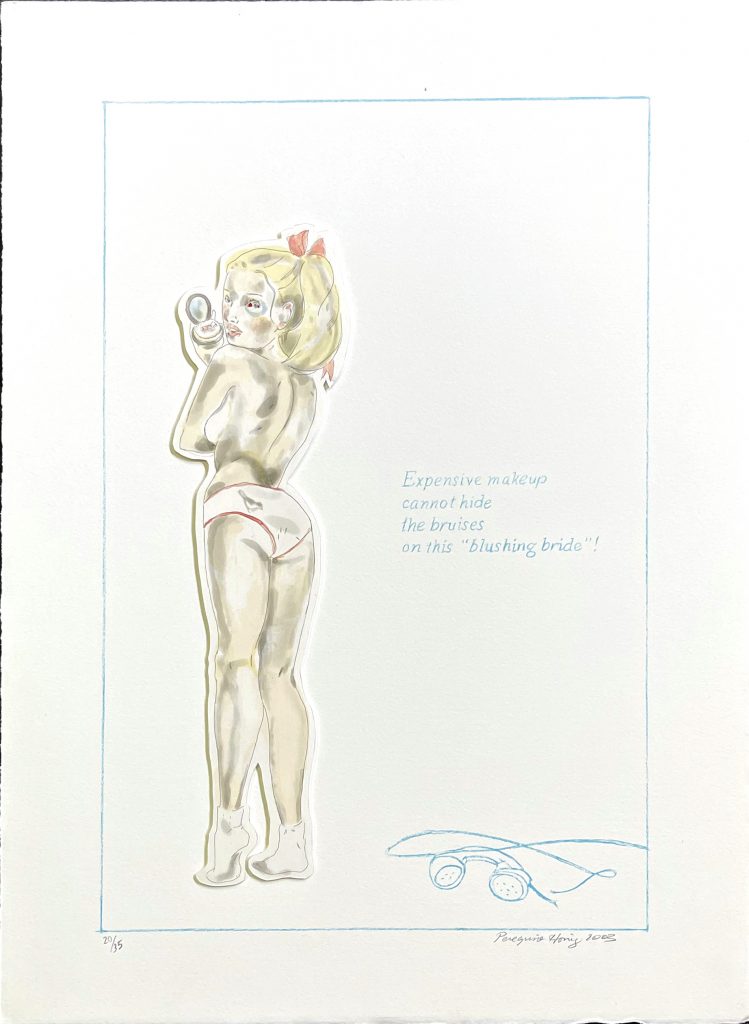 Shiner| 2003 | Lithograph/Etching | 22″ x 16″ | Ed 35