I remember the first time I saw a James Havard painting; it was at a gallery in Palo Alto California in the 1970s. It was during his "Abstract Realism" period and I was floored- they were transportive. I never forgot the pieces or the moment. Fast forward to 2006, Landfall Press was contracted to produce a limited edition etching for Havard's monograph of his complete works. I did a few prints with him in the 90s but nothing like this deep dive. I felt the best option was to give him six prepared etching plates and develop them all completely and edit them down to the one shining star.
We did all of them in 5 days, it was a marvelous and intense experience. I've always admired those artists that could work so directly- no prelims, no hesitation, just wind up and go. James was great to work with…generous, he would make these little ink wash figures and gift them to the crew and periodically we'd sneak off for a little smoke break on the loading dock. We finally pared all the options down to one print entitled "Religion Fighters" a little gem of a thing printed off copper plate with a hand printed chine colle. Great piece, it has such energy in the mark making and a subject matter still on the front burner as it has been for a 1000 yrs.
James passed away mid-December of 2020 and I for one will miss that prolific hand and quick mind. Presented here for your pleasure is "Religion Fighters" as well as an additional trial proof of an unfinished project. Email us at info@breditions.com for pricing and availability.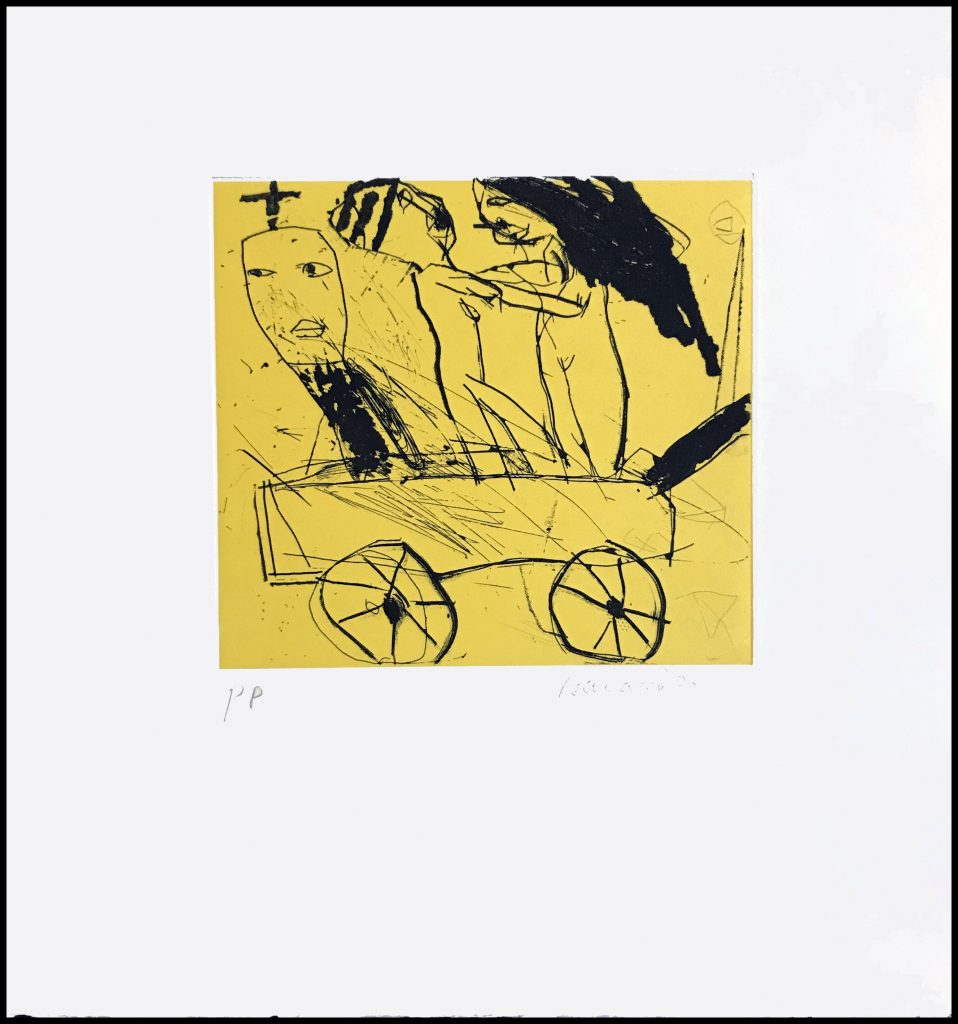 Religion Fighters
2006
etching wtih chine colle
12 1/2 x 12 1/4
Trial Proof Signed in pencil by artist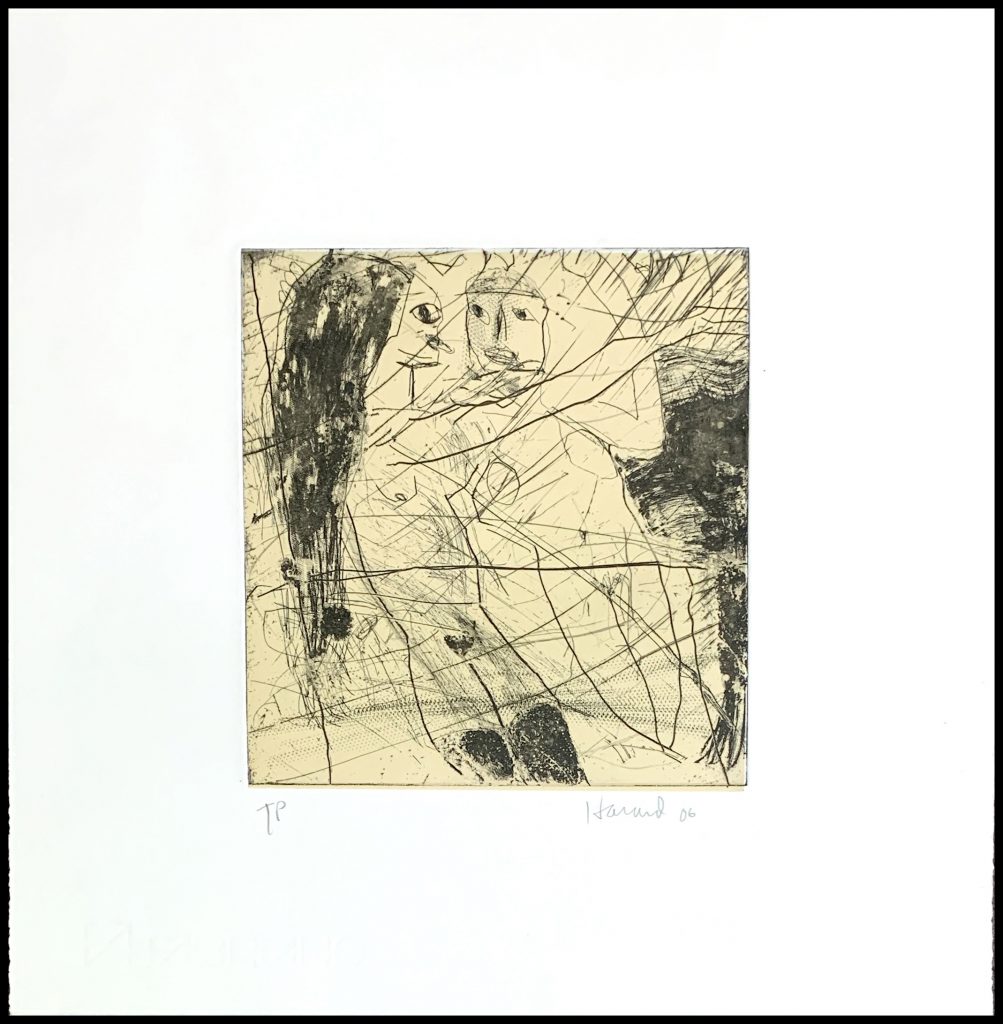 Untitled
2006
etching wtih chine colle
12 1/2 x 12 1/4
Trial Proof Signed in pencil by artist