Peregrine Honig is back in the building with Black Rock Editions. Our first print of Spring is the aptly entitled Rebirth, a limited edition 5 color lithograph depicting unborn twin taxidermy fawns. This elegant print will be pulled by hand in a small edition of 24. The Twin Fawns are a recurring icon in Honig's work. Purchased from a toy and science store, Honig commissioned a custom glass cloche and hand carved wooden pedestal for the object. She then hired master photographer EG Schempf to document the sculpture. Rebirth introduces the image to ink. Pale fresh colors and fragile beauty archive a conversation about conception and preservation. 
Honig is always a favorite. With a collaborative history with our printers dating back over 25 years, her quick mind and agile hands allow for a fast study in whatever print medium she is introduced to. She listens, learns, and incorporates the master's processes within hours. An authentic collaborator with a true spirit of give and take paired with an endless repertoire of jokes, Honig is a joy to work with. There is a decisive nature to all of Peregrine's Honig's work reminiscent of Caesar's quote of
"I came, I saw, I conquered ". She executes ink with conceptually and technically powerful results. A professional artist with a dedication and force that gives her an international platform, Honig emanates from the center of the United States and outward like the concentric rings of a pebble dropped in still water.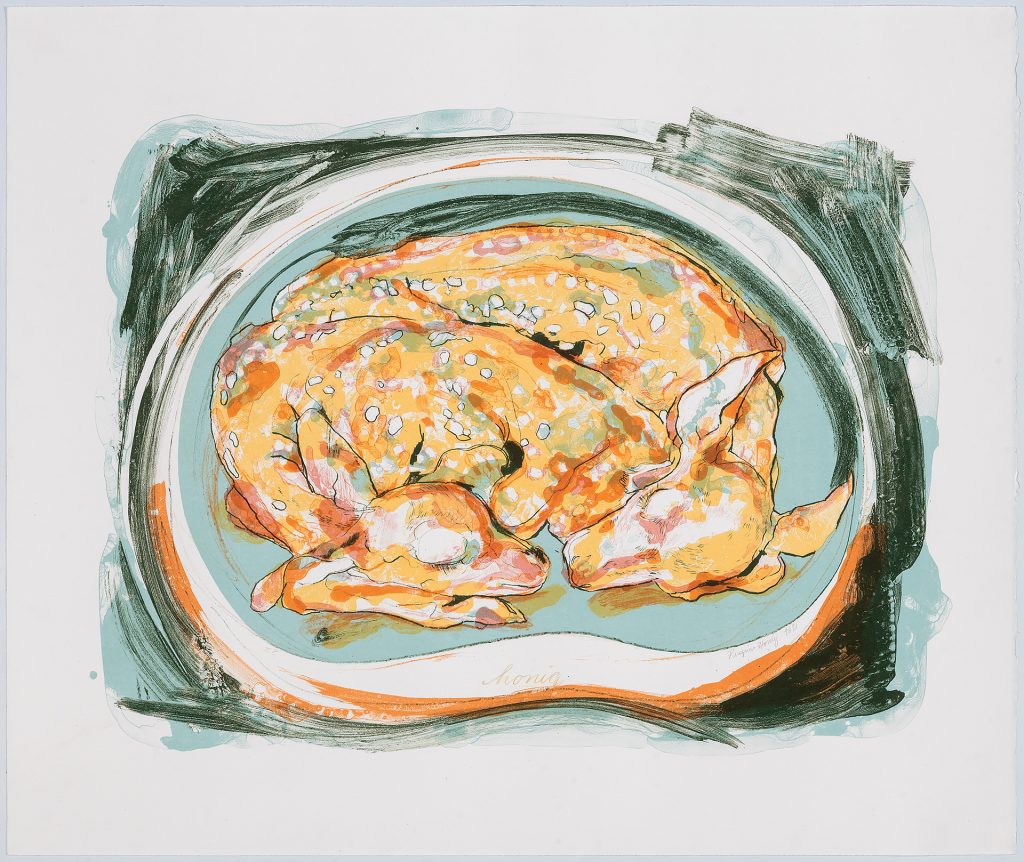 Rebirth
2021
Lithograph
27″ x 32″
Edition 24 plus proofs

All inquiries to (505)982-6625 or email us at info@breditions.com 

#spring #peregrinehonig2021 #rebirth #twinfawns #blackrockeditions
Steve and Josh pull a proof. All are happy.